HARMONY 20-30mmHg Arm Sleeve (X-wide) w/ Silicone Band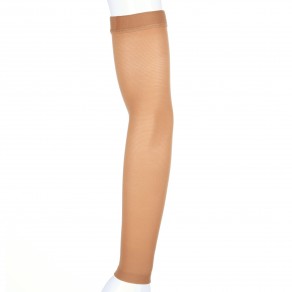 The high-quality, comfortable and effective round knit solution for arm lymphedema.
Indications:
• Shoulder arm vein thrombosis.
• Post-operative and post-traumatic edema.
• Primary and secondary stage lymphedema of the arm.
Features:
• Innovative fabric with effective containment.
• Ellipses in the crease of the elbow and on the point of the elbow for extra comfort.
• Comfortable top band holds securely.
• Machine wash gentle cycle at 100° F and cool tumble dry.
• Latex free.
• Natural moisturizing properties of Lanolin.