COVID-19: See the Trainer's Commitment to Patients & Customers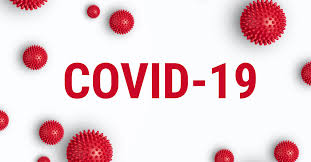 Given the current circumstances with COVID-49, we wanted to provide an update on the steps we have taken to ensure the highest level of control and protection.
The safety and well-being of our staff, patients, and community have been and will be our number one priority. We are closely and continually monitoring the evolving COVID-19 situation with the guidance from the Centers for Disease Control and Prevention and World Health Organization as well as state and local leaders and healthcare professionals. Effective 3/10/20, we have implemented the following safety protocol at all See the Trainer locations-
Employees shall wash hands with approved hand sanitizer for at least 20 seconds before and after each patient encounter.
At pre-scheduled intervals, frequently touched objects and surfaces will be cleaned and disinfected.
Hand soap, sanitizers, alcohol wipes, ect will be placed throughout the facility for patient, customer, and employee use.
Each patient and customer will be privately presented with a 3 question screening evaluation. Those who answer affirmative to any of the 3 questions, will be politely asked to reschedule.
If you have any questions, please feel free to contact your local See the Trainer.
Thank you for your continued trust. Let's work together to keep our communities healthy and safe.
-See the Trainer