Bellevue, NE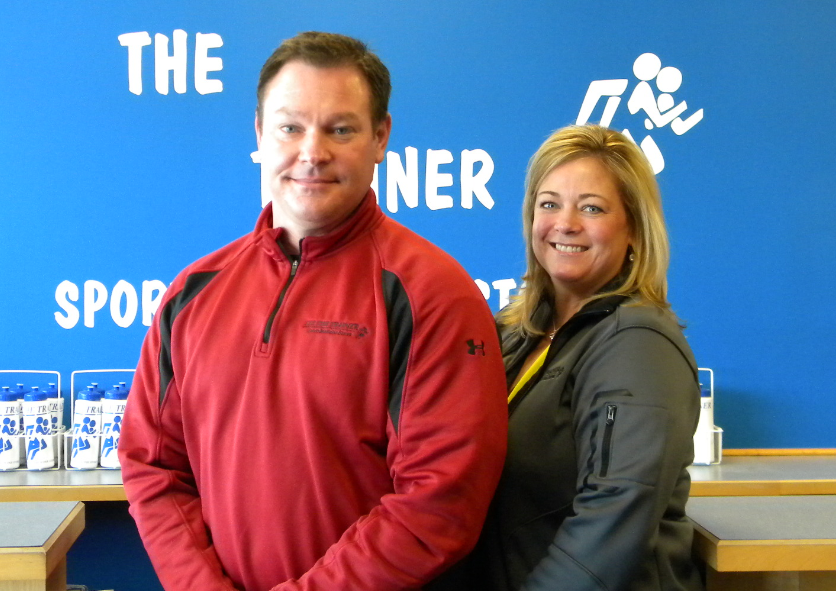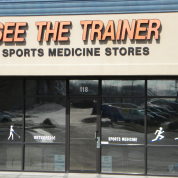 Mike Stick
I was born and raised in Omaha, NE and attended Creighton University from 1991-1995, where I received a Bachelors degree in Business Management. While at Creighton, I worked hard academically while becoming a member of the Bluejay baseball team. After graduating and finishing my baseball career at Creighton, I played professionally for two seasons. My employment history includes management positions with two large financial institutions. I am starting a business in a field in which I have both personal interest and experience. I spent an unfortunate amount of time in my athletic career in the athletic training room, working with the medical staff to treat and rehab a number of injuries. A priority of mine will be that my staff and I provide all of our customers with top quality products and in an atmosphere filled with knowledge, kindness and integrity. We will always do our very best to make sure that you are satisfied.
Shelly Stick
I am originally from St. Louis, MO but have considered Omaha home for quite a while. I received my BA in Exercise Science from Creighton University in 1994. While attending Creighton, I was a member of the Strength and Conditioning staff. Soon after graduation, I acquired my National Strength and Conditioning Association-Certified Personal Training certification. I met my husband Mike while at Creighton and we were married and started our family in the following years. We have two sons and stay very active with them both. Most recently, I received my Certified Fitter of Orthotics (CFo) certification. This enables me to attend to each patient's needs with an expertise not many others can provide. I enjoy having a family owned business that prides itself on customer satisfaction while keeping and strengthening the trust of any Physician or Therapist that chooses to send their patients to us. Whether you are on the road to recovery or just looking to improve your quality of life, I will always do my best to make sure you are taken care of in the best possible way!
Caitlan Bird
Born and raised in Omaha, NE, I grew up in a large family of six children.  Each one of us participated in different sports, so I spent a lot of my childhood either at my own competitions or watching my siblings compete.  Sports were a big influence on my life early on, and I really enjoy being around them.  In college, the love of sports also led me to pick a major involved with athletics.  In May of 2010, I graduated from the University of Nebraska-Omaha with a degree in athletic training.  During my four years at UNO, I had the opportunity to work with a variety of athletes in different clinical settings including high school, collegiate, and professional sports.  Through these experiences, I gained the knowledge and practice to prevent, evaluate, and treat a wide range of injuries.  I joined See the Trainer after graduation and became certified in August 2010.
Morgan Bryant
Having two military parents, I moved around a lot at a very young age.  We finally settled in Sanford, North Carolina where I got very involved in sports when I was 9.  Fortunately, my high school had an Athletic Trainer whom I worked closely with after I acquired injuries playing soccer and running cross country.  Working so closely with her is what inspired me to become an Athletic Trainer-and that is exactly what I did.  I got my Bachelor's Degree from East Carolina University in May 2014.  Immediately after, I moved out to Bellevue, Nebraska to start work at See The Trainer and to be with my Airman fiancé, whom I married in February 2015.  I enjoy watching my patients get the help and relief that they deserve, and I will be happy to assist you, too!