Kinesio Tex Gold Tape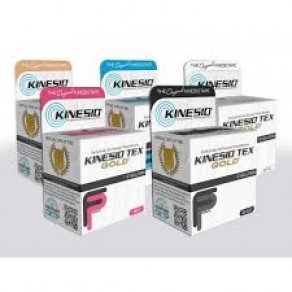 Corrects muscle function, improving circulation of blood and lymph, relieving pain and repositioning the subluxation joints.
Designed to be worn for an extended period of time (3 – 4 days) without irritation, as well as during strenuous exercise or hydrotherapy.
140% elasticity allows full range of motion, support and stability.
Heat-activated adhesive will not leave residue.
Light, thin and comfortable to the skin.
FDA-approved.