Inventory Management
WE FOCUS ON PRODUCTS SO YOU CAN FOCUS ON YOUR PATIENTS!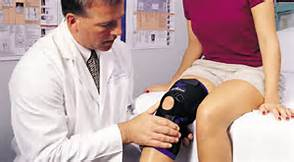 SEE THE TRAINER'S Stock & Bill program offers comprehensive functional bracing and Durable Medical Equipment (DME) inventory management, billing and collections. It's an excellent way to improve your orthopedic practice's selection with absolutely zero up-front cost. It allows you to provide your patients with the high-quality soft goods they require—and without all the time-consuming headaches of tracking inventory and billing insurance and then collecting.
The SEE THE TRAINER Advantage.
SEE THE TRAINER has extensive experience in managing Stock & Bill programs for large practices, as well as major hospitals and university hospital systems. We'd be happy to provide you with references from our many satisfied customers.
SEE THE TRAINER is country's leading soft goods and bracing products provider. In addition, we have the region's largest customer support staff, ready to help customers with their inventory and patient issues. SEE THE TRAINER is an accredited member of the American Board for Certification Orthotics, Prosthetics & Pedorthics (ABCOP), staffed with Certified Orthotic Fitters (CFo), accredited by the federal government and is in full HIPAA compliance.
Want to Get Started?
We're positive that our Stock-&-Bill service will save you time and money. Email us at Info@STTMidwest.com to schedule a free practice evaluation.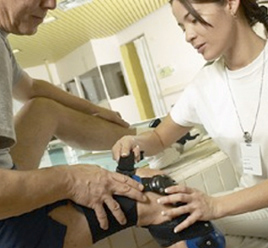 Provide your patients with the best products while avoiding the complicated task of managing inventory. We take the hassle out of Inventory Management!