Portable Ultrasound Unit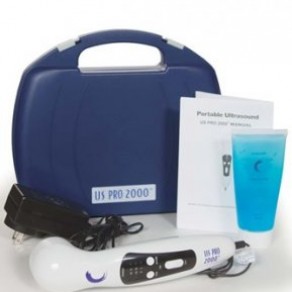 The US Pro 2000™ is a portable ultrasound unit with intensity duty cycle settings:
Low: (30%), Med: (40%), and High: (50%). Provides 1MHz pulsed wave form with 5,
10, 15 min. time settings. As a safety feature, the unit automatically shuts off when
it detects no coupling gel. Includes a hard carrying case, gel and an AC adapter.