Purely Yours Breast Pump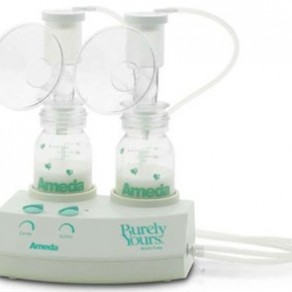 Double electric breast pump, effective for mothers working full-time.
Custom Control- Separate suction and cycle dials to help find the settings that work best for you.
Easy Care- No need to clean kit tubing.
Convenient- Lightweight and portable.
Includes: Purely Yours Breast Pump, Dual HygieniKit Milk Collection System, Bottles with lids, AC Power Adapter, Instructions.